The "legacy" photo above is about to be retired soon when this website is overhauled. I'm no longer 35 years old, ahem. Below is the a peek at one of the new photos coming soon: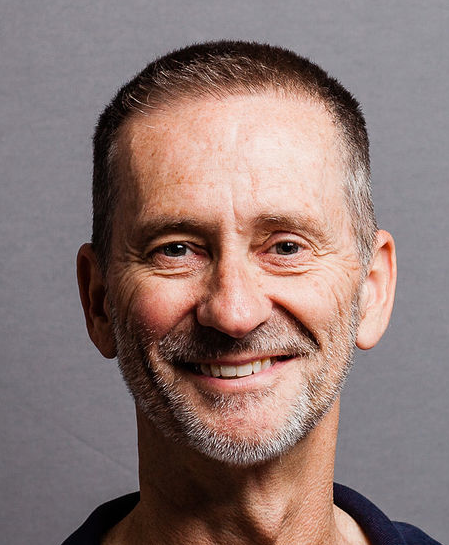 Originally from Adelaide, South Australia, I have lived in Toronto since
1990. I graduated from the massage therapy diploma program at
Sutherland-Chan School & Teaching Clinic in 1997 and have been teaching there part time since 1998.

My Swedish massage clinical practice is supplemented by training in
Craniosacral Therapy (Level One, Upledger Institute) and Matrix Repatterning (George Roth), and I have also taken workshops in Feldenkrais (Marion Harris).

I held the position of Clinical Coordinator at Sutherland-Chan School &
Teaching Clinic from 2001 to 2004, and was Chief Examiner 2001-2003. Currently I teach Clinical Assessment (why does this hurt?), Business (what's a tax deduction?) and supervise specialty clinics at Princess Margaret Lodge (cancer care), Princess Margaret Hospital (palliative care) and with PWA/Fife House (HIV/AIDS).

Previous subjects taught at Sutherland-Chan include Anatomy Palpation (what's this I feel?) and Remedial Exercise (how should I stretch?).
In February 2005 I developed and taught a business skills workshop Flying Solo in Puerto Vallarta for Registered Massage Therapists and have expanded this into a series of continuing education workshops for RMTs across Canada.
But that's not all. I have contributed editorial assistance to several
health-related textbooks, an expert witness report on record keeping for the College of Massage Therapists of Ontario and an article on marketing for the RMTAO's magazine Massage Therapy Today.